Forum Dreams-Cars (Voitures Américaines)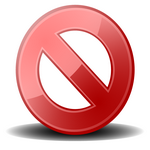 Bienvenue sur le Forum Dreams-Cars ! Comme la plupart des communautés en ligne, vous devez vous inscrire pour poser vos questions dans notre forum. Aussi, sachez que ce forum contient de nombreux espaces de discutions qui sont invisibles si vous n'avez pas de compte. Nous vous invitons donc à créer un compte afin de profiter pleinement du célèbre Forum Dreams-Cars.

Le processus d'inscription est très simple en plus d'être gratuit.
Dreams-Cars. Ne cherchez plus votre site favori, vous venez de le trouver !
Votre adresse email est-elle encore valide ?
Pour mettre à jour votre adresse email,
cliquez ici
.
Upcoming Calendar Events
There are no forthcoming calendar events
Recent Status Updates
En travaux sur la KG. Bientôt le CT et l'immat
Les vacances!!
Joyeeeuux anniversaaaiire !!!! Aujourd'hui elle a 50 ans.... ma Cougar

Show comments (5)
Sous les projecteurs
Exapart (pièces détachées)
Association Dreams-Cars
Aidez le forum à se développer. Rejoignez l'association Dreams-Cars pour seulement 35 Euros par an, ou envoyez votre don.

- Envoyer un don
- Adhérer à l'association

Nous comptons sur vous !
446,500

Total Posts

6,050

Total Members

Mercure

Newest Member

268

Most Online
64 users are online (in the past 30 minutes)
6 members, 58 guests, 0 anonymous users (See full list)
elfredo, Sulako51, HAGUYGOU, Camaro82, Comet72, ice-cream66
Members Online Today: 26
The following members have visited today:
Anthis, bajaboat77, buxois84, Camaro82, Charger976, Comet72, Cougar94, cruiser, elfredo, Gégé83, greg38-74, HAGUYGOU, Harry, ice-cream66, kat55, manos, Moi Lui, Olds, Olds 60's, oli-73, Oregon-Classics, PATJACK, Phil, Ranchero, Sulako51, The Lion King
Vous ne souhaitez plus voir cette pub ? Devenez adhérent Dreams-Cars.
http://www.dreams-cars.org/voitures-americaines/association/



La publicité aide à financer le site et l'association.